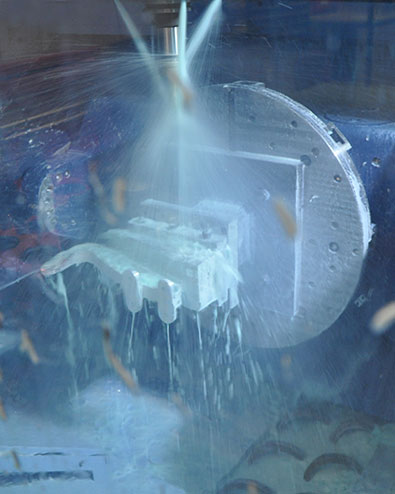 CNC Machining
Our extensive CNC machining division has the flexibility to produce rapid prototypes, one-off, low and high volume runs. Our equipment inventory includes 5, 4 and 3-axis machining centers, 4-axis lathes, wire & die sink EDM centres in addition to traditional mills and lathes.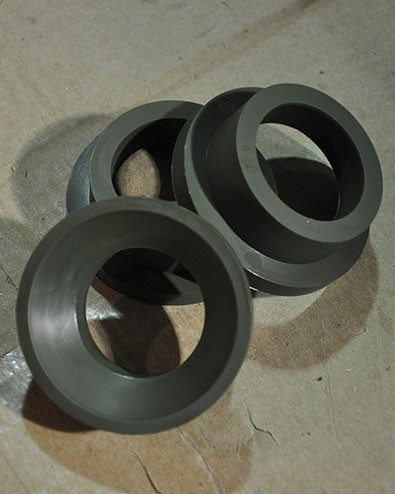 Plastic Injection Molding
Our Plastic Injection Molding division houses plastic injection machinery with capacities ranging from 20 to 250 tons. These high-output machines provide our customers with a broad range of injection molding capabilities and we create our own plastic injection tools and molds.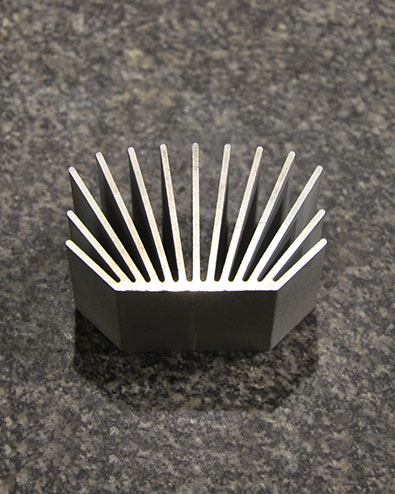 Rapid Prototyping
We will work with you to create rapid prototypes of your new designs and products. We have the capability and experience to scale production from small testing runs to large production orders, on-time and on-budget.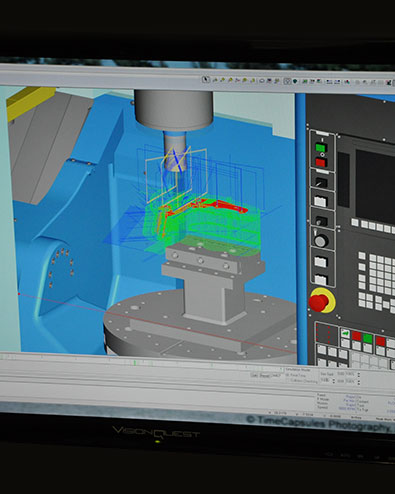 CAD/CAM Design
E.T.M. Industries is an industry leader through the selective implementation of leading-edge technologies and best practices. Our in-house CAD/CAM engineering team are experienced in moving a project from concept to a finished part using software such as Mastercam, Camplete and SolidWorks.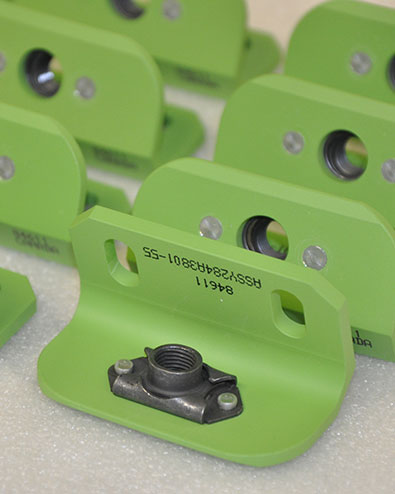 Fabrication, Finishing & Assembly
Our Total Solution approach provides a cost-effective solution for our clients that includes Fabrication, Finishing, Marking, Assembly and Inspection. We order and process all additional sub-components, coordinate timely delivery, and provide our customers with the finished assembly.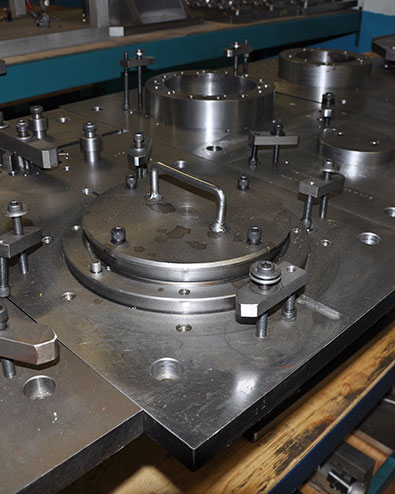 Custom Tools, Dies and Molds
One consistent strength of E.T.M. Industries is the knowledge and expertise we have in producing quality tools and fixtures. Time and again, we have proven that investing in these tools more than pays for their cost in the long run.
Since 1977, E.T.M. Industries Inc. has been providing CNC Machined and Plastic Injection precision components and assemblies to the Aircraft, Space, Military, Automotive, Mining, Telecommunication and Medical industries.
Our Quality Management System is fully certified to ISO 9001:2015 & AS9100D standards and meets or exceeds the quality standards of our client base.
We are also registered under the Controlled Goods Program (CGP).
Primary services include:
CNC Machining
Plastic Injection Molding
Rapid Prototyping
CAD/CAM Design
Fabrication, Finishing & Assembly
Custom Tools, Dies and Molds
Range of industries actively served:
Aircraft and Helicopter
Space Vehicle
Military Vehicle and Devices
Automotive and Locomotive
Mining
Telecommunication
Medical
Commercial Plastic Injection Molding
Contact Us to learn more about how your company can benefit.